Electronic Student Information Systems
Electronic Student Information Systems
The Electronic Student Information Systems (ESIS) Department works closely together with schools and district departments to manage their student information and focus on improving student learning. We work with and support the use of MyEdBC as well as data analytics tools.
MyEdBC
MyEdBC is used to collect and store information relevant to the delivery of education programs for students. The system enables quick and efficient communication about a student's progress between students, parents, teachers, administrators, and support staff.
MyEducation BC Family Portal
Secondary schools in Surrey use the MyEducationBC Family Portal. If your child's school is using the MyEducationBC Family Portal, instructions for logging on and navigating the Portal can be found . More details about the MyEdBC Family Portal can be found on the Parents and Students page for students and their parents or guardians.
If you forget your MyEdBC Portal Password, you can click the 'I forgot my password' link on the login screen and an email will be sent to you with a new temporary password.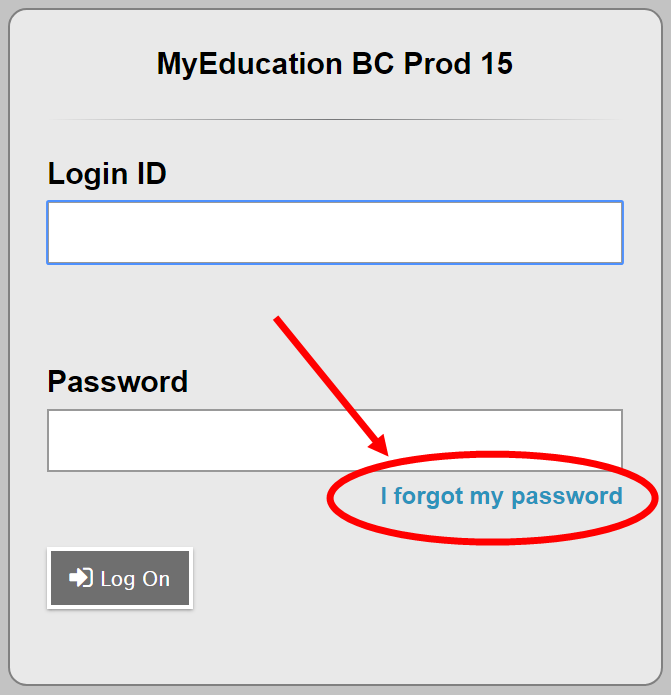 If you are still unable to access your account or if you require further assistance, please contact your child's school directly. Click here for the school directory.
Contacts